Sliding Exterior Doors
Exterior doors produced by Tehnolemn can be customized according to the architectural requirements of the buildings. Exterior doors are made of wood with triple-layered profiles with continuous faces. The wood species used are spruce, pine, oak, meranti.
Three-layer profiles with continuous faces with section 120 * 68,120 * 78,120 * 92 are used for doors.
The doors are finished with water-based impregnants and varnishes resistant to the action of UV rays, high humidity and keep their color due to these factors; finishes can be made in a wide range of colors that can meet all customer requirements.
The type of insulating glass, depending on the requirements, can be unicameral or bicameral, with different kinds of glass (Low-E, secure, duplex, ornamental, stained glass)
The upholstery is provided with three seals (2 on the sash and one on the frame)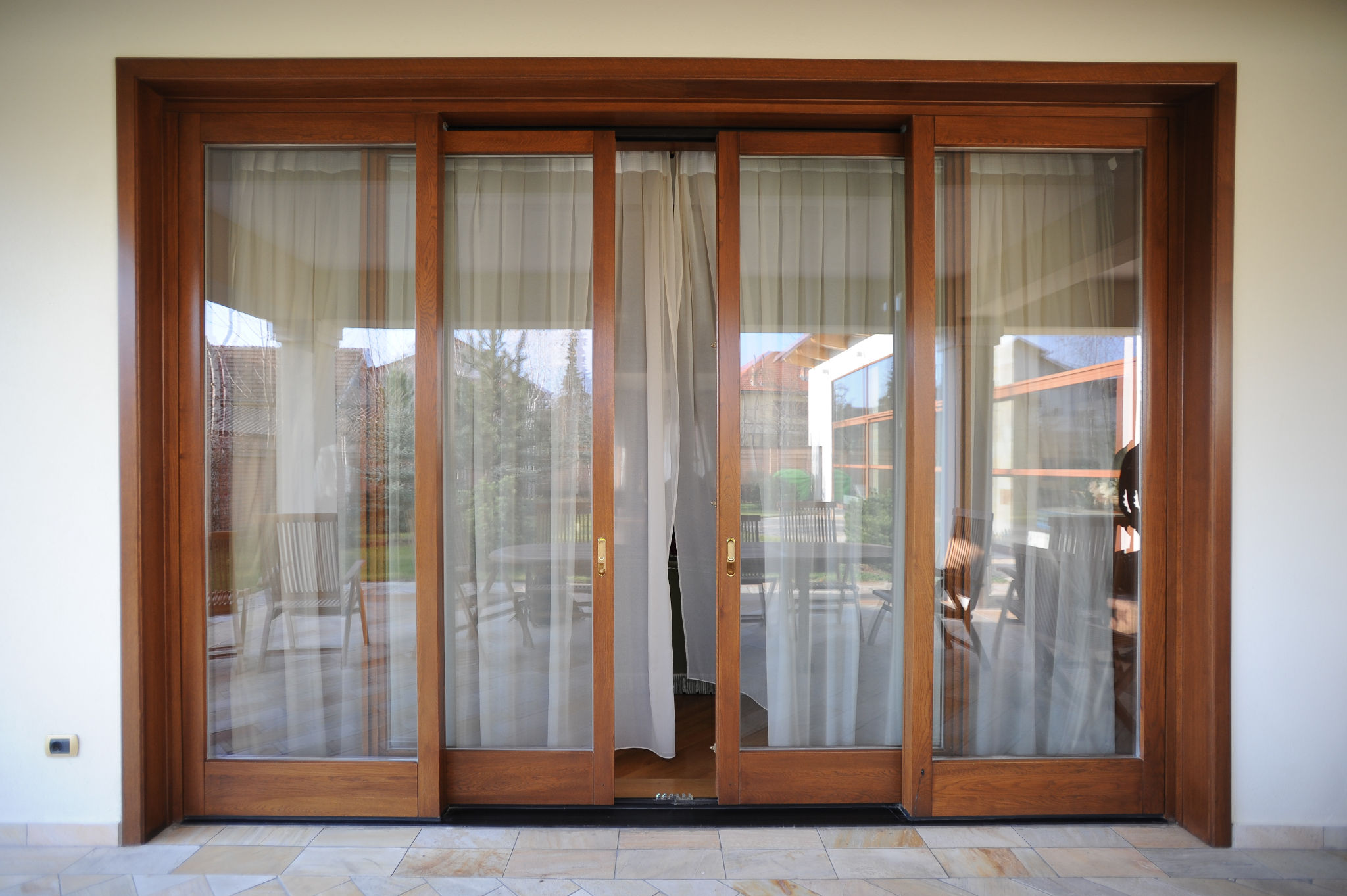 Advantages of laminated wood joinery:
Preserves the characteristics of historic facades
Resistance to environmental factors over time
Excellent sound and thermal insulation
Finish in a variety of colors.
Complex shapes can be executed.